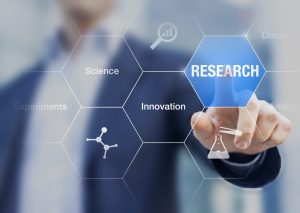 The weekend is finally here. It's time to get out once again and explore your local Conroe community. When you patronize local businesses, you get to know your neighborhood and help everyone in it thrive. So, what's going on around Conroe this weekend and in the near future? There are some excellent ways to enrich your mind and expand your professional development horizon.
Check Out The Undergraduate Research Symposium This Weekend
Would you like to get to know more about what today's bright, young minds are working on? This is your chance! You can register for the 14th annual undergraduate research symposium at Sam Houston State University. This annual event was designed to give students a forum in which they can present their research to other students and faculty. It also allows them to practice presenting in a public setting, which can help them with future conferences and appearances. If you'd like to register for this free event, taking place Saturday, April 24th at 8AM, you can use the online link.
Vision Trends Spring Business Academy
If you're looking for continuing education opportunities in the field of business, this event may be perfect for you. Vision Trends is committed to bringing professional development classes to those who want to continue to better themselves and their business practices. Navigating company culture and streamlining business operations is the focus of this year's event. The event takes place at The Woodlands Resort in Woodlands, TX the weekend of Sunday, April 30th. You can register for the free event using the online link.
Make Your Next Dental Appointment This Weekend
Having fun is important, but so is your oral health! While you're making plans for this weekend, you should also plan on scheduling your next dental appointment. Attending a dental checkup and cleaning every six months is a great way to preserve the quality of your smile and the health of your teeth. Bacteria build up over time, aggregating on surfaces that are tough to reach. A dental cleaning allows a trained professional to remove this buildup before it causes cavities. A dental checkup allows your dentist to evaluate your oral health and offer preventive treatment for the future.
Schedule Your Dental Appointment with The Dental Centre of Conroe
The Dental Centre of Conroe provides comfortable care to patients of all ages. If your scheduling an appointment for yourself, or the whole family, The Dental Centre of Conroe can accommodate you. You can make appointments for regular care, or for restorative dentistry, if you're experiencing tooth pain. Don't let your oral health wait. Schedule your dental appointment or an appointment for a family member at The Dental Centre of Conroe, in Conroe, TX by calling our office at 936-441-4600.