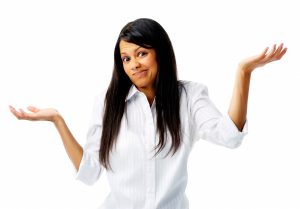 When you notice any type of protrusion in your smile, it can be somewhat alarming. Sometimes, it may be something that's always been there but that you don't notice until you realize a friend of family member doesn't have the same structure in his or her mouth. Or, you may recognize a change in your mouth when tissue is suddenly poking out in a way that it was not before. What to do, you wonder? Of course, our Conroe, TX team reminds you that when you recognize something, whether new or old, and you're uncertain about it, you should always schedule a dental visit. Let's cover some common protrusions and what they might mean.
Teeth Bumps
What are those tiny little bumps on your teeth, you wonder? Well, if you're talking about the protrusions on the edges of your incisors, then you're talking about mamelons. For many patients, they wear away all on their own just through daily wear and tear throughout your years as a child. For others, they do not wear away, which leaves them into adulthood. The key? Everyone has them in early childhood when teeth first show up. It's just the way your teeth are shaped! If you dislike them, we can make them go away with contouring. If you don't care, then good news: They are perfectly fine where they are! Prefer our face-to-face explanation and verification on that? Come in for a dental visit!
Bony Growths
One thing that may truly fascinate you and possibly alarm you: When you take a look under a friend or relative's tongue and you notice that they don't have the same bony growths that you do. Or, you may notice you have some protrusions up above, on the cheek-side of your gum tissue near your teeth. What are these? Are they dangerous growths, you wonder? Should you worry for your oral health? In most instances, they're perfectly safe. We remind you, they're just bony growth called tori. There's no major reason they show up nor is there any need for treatment. However, if you're unsure about what's happening in your mouth, remember that you can schedule a dental checkup with us!
See Us About Smile Changes
When you notice a smile change or a structure you cannot identify, remember that our team is always happy to take your call, to set up a dental appointment for you, and to see you for a thorough dental checkup! Come in for a visit in Conroe, TX by scheduling a visit with the Dental Centre of Conroe by calling (936) 441-4600. We serve patients from Conroe, Houston, The Woodlands, Willis, Montgomery, Magnolia, Huntsville, and the neighboring communities.