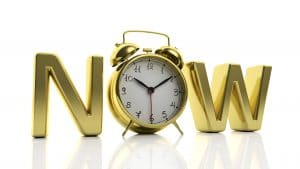 Are you due for your next dental cleaning and checkup? Perhaps the answer is a big yes, as we are now in the second half of the year. However, you have recently started spending time thinking about the fact that the winter holidays are nearly here. In your estimation, it starts to seem silly to come in for a cleaning, when you're about to eat lots of starchy, sweet, wonderful things. Doesn't it make more sense to just come in after the holidays, so we can clean your smile then? Actually, seeing our Conroe, TX team right away is the better bet. Let's talk about why!
You Want Plaque And Tartar Removed Now
You may think that since you're going to be eating all of that stuff, you should probably wait and then get your smile cleaned after doing so. We get it. However, we remind you that this isn't exactly in line with how things work. You receive professional dental cleanings to remove tartar and plaque that has accumulated over time. So, if it's time for your next cleaning, right now is the time. Entering the holiday season and feasting with fewer bacteria in your mouth means giving yourself a better chance of avoiding problems like cavities.
You Want Problems Addressed Now
As for that preventive visit we suggest, remember that your dental cleaning is accompanied by your checkup. Why say no to that before the holidays? If it's due to feeling inconvenienced or short on time, we understand. However, we also remind you that addressing problems before all of that fun offers you serious protection against parties, dinners, and more than might become uncomfortably interrupted if an existing smile issue (like a cavity you were unaware of) leads to pain or a broken tooth. Treat it now to avoid these types of unforeseen complications.
Your Dental Hygiene Will Remove Food Particles
About that concern that you're going to need some serious help with all of that sugar, those carbs, and more that you're planning on eating: This is what your toothbrush and dental floss are for! If you get your cleaning now, you're setting the stage for a smile you can keep clean with your daily dental hygiene. It's truly that easy.
See Us For Your Pre-Holiday Cleaning
Get in to see our team just as soon as you can for your preventive care visit, so you can feel good about receiving your cleaning and your checkup just in time for the holidays! Give us a call! Come in for a visit in Conroe, TX by scheduling a visit with the Dental Centre of Conroe by calling (936) 441-4600. We serve patients from Conroe and the neighboring communities.