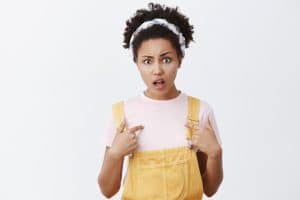 Since you're not hanging out with huge groups of people as you brush and floss your teeth and since you are the only person in our dental chair when you receive cleanings, checkups, and more, it's easy to feel unsure about what's going on with everyone else in the world. The result? When it comes to your smile care, there may be many instances in which you feel like you're "the only one." To help you feel better, as you realize that most of the people you know are also dental patients who are in the same boat, so to speak, our Conroe, TX team offers up some examples!
Who Needs To Visit Us
Are you wondering if you're one of the only patients that has to visit us twice a year for dental checkups and cleanings? You'll be happy to learn that this is standard. We invite (and recommend) all patients to come in to see us twice a year (spaced apart by six months between visits) because it's good preventive care. This gives you consistent visits that helps you enjoy clean, disease-free teeth and a functional smile! And by "you" we mean: Everyone!
Who Doesn't Feel Like Brushing Sometimes
You might not really love brushing sometimes. Don't worry: This is a shared sentiment among just about all dental patients! You may not always feel over the moon about your smile care but, as long as you're doing it, that's half the battle! As for feeling better and more motivated, we remind you like we remind everyone: Ask us for tips. We're full of advice that can make a serious difference!
Who Wants A Very Pretty Smile
You might feel alone in your desire for a more beautiful smile because nobody around you ever really complains about their teeth or gums. However, we can plain and simple tell you that we see lots and lots (did we mention: lots?) of patients who want cosmetic care. It's why we offer it! It's perfectly natural to want to feel proud of the way your smile looks.
Who Has Had A Cavity
Feel like you're the only one going home from your dental visit with a cavity? To make this simple to understand, we remind you: We see cavities every day! We fill them frequently. We also know that even if you're doing your best with your smile care, sometimes things just happen! So, don't worry. It's not just you! Everyone needs dental care, lots of people need fillings, and we are here to help!
See Us For All The Care You Need
Get in touch with our team for any of your smile care needs! Remember to follow through on scheduling dental checkups and cleanings twice every year, which provide you with time to ask questions! Come in for a visit in Conroe, TX by scheduling a visit with the Dental Centre of Conroe by calling (936) 441-4600. We serve patients from Conroe and the neighboring communities.