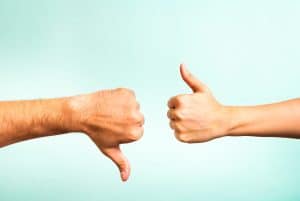 There are different ways that your toothbrush may or may not be working for you. First, there's the literal way, of course, which includes whether or not it's actually getting your smile clean, which helps protect your oral health. Then, there's the question of whether it's working for you on a preference level. Do you actually like it? Does it make your care easy or do you sort of loathe its existence? To help you become more familiar with your current brush and if it may be time to make some changes (or not), our Conroe, TX team asks some easy questions!
How Do You Like Your Brush?
We ask: How do you feel about your toothbrush? Are you a fan? Or, would you say that you don't really care or you don't like it? If the answer is anything other than positive in nature, we suggest you consider making a change. Try something new. You should like what you use, so you never consider avoiding the process of brushing your teeth! Your oral health definitely depends on it.
How Is Your Oral Health Doing?
Since you've been using the particular toothbrush you've been relying on in recent months for your dental hygiene, how are things going? Have you been in to see us yet for a dental checkup? If so, did you find out that your smile is in excellent condition or is it not so wonderful? Perhaps you just started using a new brush a few months ago and you can either tell that your teeth feel wonderful or you just don't think it's working that well. If you think the brush you have selected isn't promoting optimal dental health, then it's time to change! Otherwise, it's just fine.
What Would You Change About Your Brush?
Is there anything you would change about your toothbrush if you could? If it's something that you can fix easily by simply seeking out a different brush type, then we suggest you do. When you use a brush that you enjoy, rather one that's just okay, it's easier to keep up with dental hygiene without becoming frustrated, annoyed, or simply apathetic!
Have You Ventured Out At All?
Have you tried something very different? A new brand? A different brush shape? How about an electric toothbrush? If you're interested, try it. It may be just what your oral health needs!
Make Dental Hygiene Its Most Effective
Allow us to help you make your dental care at home as effective as possible by reviewing your dental hygiene with us during dental checkups. By making small changes, when necessary, you offer your smile great protection! Come in for a visit in Conroe, TX by scheduling a visit with the Dental Centre of Conroe by calling (936) 441-4600. We serve patients from Conroe and the neighboring communities.