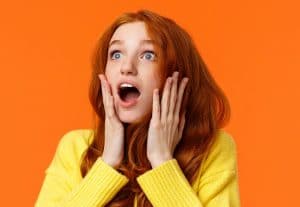 For many people who experience tooth loss, it's the result of a chronic oral health concern that's grown severe, such as gum disease. Because of this, tooth loss can often seem like the worst thing that can occur because of the condition. However, in many ways, losing a tooth is only the beginning of many other oral health concerns that can have an increasingly more serious affect on your smile. From the health of your remaining teeth to the balance and integrity of your overall bite function, tooth loss can become more problematic than you realize at first. Today, we examine a few of the problems that might result from tooth loss if you don't address it promptly, preferably with a dental implant-supported restoration.
The overall balance of your bite
Your teeth are the most-used parts of your body, and several different things account for their strength and stability when you bite and chew. This includes the support they give each other when your teeth are healthy and properly aligned. Losing a tooth can leave the teeth nearest to it without support on that side, and under the continued pressure of your biting and chewing, they can shift out of alignment and toward the empty space. The disruption can influence your bite's overall balance, which can force your remaining teeth and your jaw structures to deal with an increased and uneven amount of bite pressure.
The health of your remaining teeth
If your remaining teeth shift out of alignment due to tooth loss, they can affect more than just the balance of your bite. The teeth that shift can be at a higher and more direct risk of sustaining damage or developing decay. The teeth that aren't near to your lost tooth or teeth can also be impacted, particularly by the change in your bite's balance and pressure. Though strong, your teeth can only withstand a certain amount of your bite's pressure. When your remaining teeth have to take up the slack created by your missing tooth or teeth, the pressure they're exposed to can be much greater than they can withstand. Before long, one or more of your remaining teeth may become excessively worn down, fractured, or broken.
Learn how to avoid tooth loss problems
Tooth loss can have a negative impact on several different areas of your oral health, but you can largely avoid them with the right custom-designed dental restoration. To learn more, schedule a consultation by calling the Dental Centre of Conroe in Conroe, TX, today at (936) 441-4600. We serve patients from Conroe and all neighboring communities.